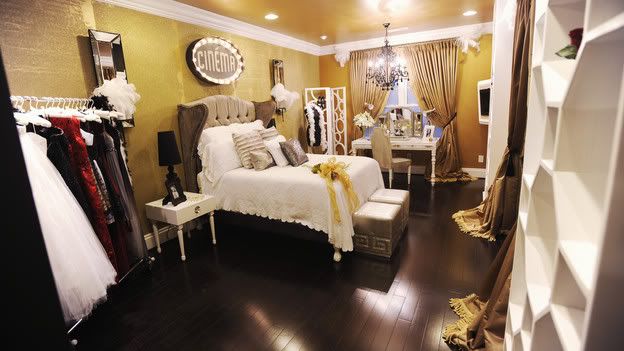 Two months ago, I had the thrill of learning that many goodies from The Paris Apartment, including my "CINEMA" sign were chosen for a future Extreme Home Makeover. Back then, everything was shrouded in secrecy and all I was told was the sign needed to be sent to Tennessee.
I have always loved this show and watch it occasionally when I have time. The stories behind the families chosen are always gripping, but as a single mother of 3, I was moved more profoundly than I ever expected. This was for a single mom as well.
Meet Trina Scott and her
3 gorgeous
daughters Alethea, Deidre and Leyla (right)...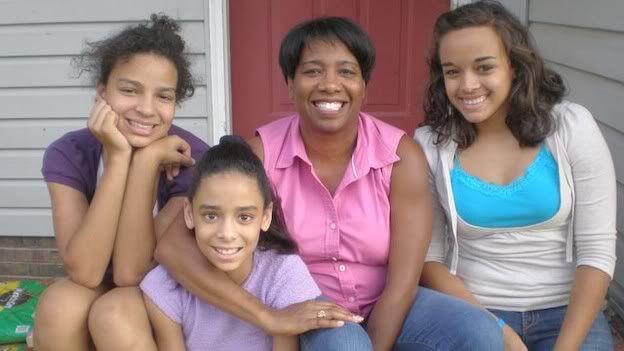 Their husband and father, a police officer, was killed in the line of duty. Their home was literally crumbling right before their eyes due to severe termite damage.

Needless to say the home was torn down and rebuilt in grand EHM style.
The Hollywood bedroom we were a part of was for sweet Leyla ( an aspiring actress ).

Isn't this dreamy ? I hope she feels as glamorous as she deserves to feel in her new room !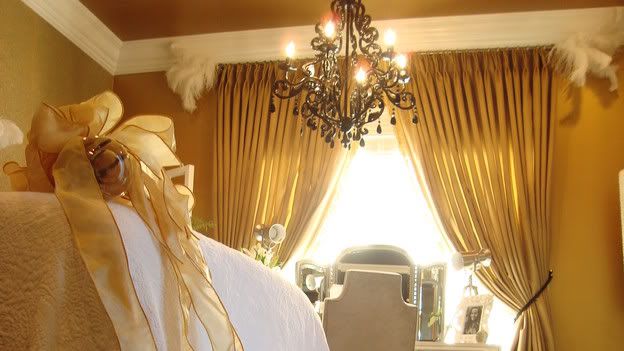 Lovely little details only The Paris Apartment can provide ...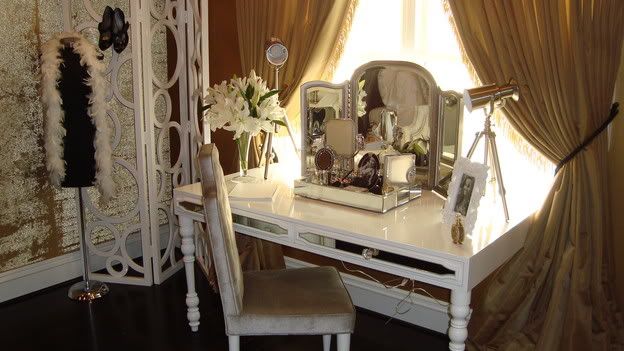 images and video courtesy of abc.com
The design team did an amazing job on the whole house. LOVIN the b/w checkered floors !
To see a short virtual tour click
here
Thank you EHM and TPA
Forever Touched,
xoxo,
Lisa